Even though the science is wrong*, I still laughed: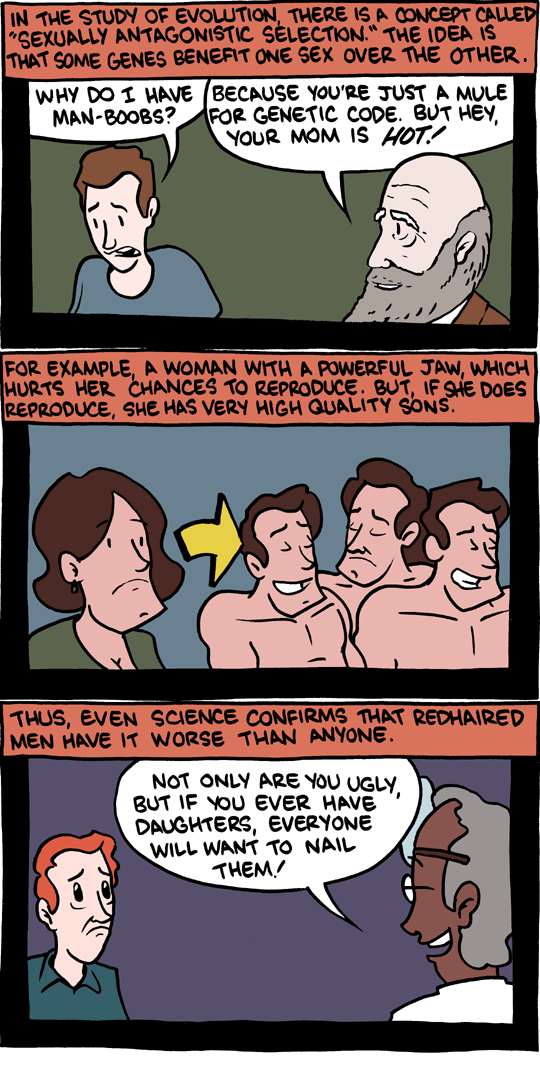 *Zach presents sexual antagonism as having a lower chance of reproducing, but if you do reproduce, your daughters will be high quality so it makes up for your lower quality. But that's not right. It's that his sisters are so high quality, it doesn't matter that he'll never reproduce, because they'll more than make up for it. His parents wouldn't care that he's an evolutionary dead end, since the sisters are pulling his weight in terms of grandchildren. Of course, never getting laid while watching your sisters fend off endless suitors doesn't sound too great either, so the joke stands.
Though I've been attracted to three red-headed guys, so maybe Zach's theory is bunk. Hmmm, his wife is also an evolutionary biologist. What does it all mean?!